Quiet Graphics is a family owned and operated printing company and has been in business for over 40 years. We take pride in providing our services to the loyal residents of Schaumburg, Illinois and its surrounding areas, as well as our world-wide customers. Call to learn more about our excellent products and services!
Traditional values and timeless quality combine to make Quiet Graphics the place to achieve your printing needs. We strive to provide products that exceed customer expectations while asking competitive prices.
We work to meet our clients' goals with the utmost professionalism, and are committed to excellence in both printing and service.
Quiet Graphics brings together yesterday's values of personal, professional customer service and innovative solutions for today's client needs.
Quiet Graphics began as a company committed to excellence; it remains that way today. The printing company came under the leadership of Norvell Bujarski early in 1983. However, Norvell had spent the prior 8 years working in Schaumburg within a small printing company.
Quiet Graphics originally began as a leader in traditional lithography, but the company quickly expanded its facilities to excel in traditional as well as modern printing techniques. This year, Quiet Graphics is celebrating its 40th year of operation while never losing the tradition of personal service and attention to detail. We pride ourselves on doing complicated custom projects as well as simple printing jobs.
Quiet's team works well with our large corporate clients as well as small, proprietary groups and local businesses.
We also work with individuals, entrepreneurs and start-ups who come to us not knowing where to begin their journey.
Today, Quiet Graphics is a leader in the global printing community, while being a hero in Schaumburg's community.
Over the years, Quiet Graphics has won multiple awards, including the following: Champion Imagination Award,
Nekoosa Papers Certificate of Merit, Carlson Craft Outstanding Dealer Award (won 20 times since 1983),
The Retail Specialist Award, and many more. Quiet Graphics will continue to strive for excellence in every aspect of its business.
Come in for a quote today!
Quiet Graphics & Norvell Bujarski Celebrate 40 Years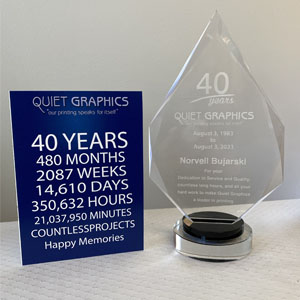 Awarded to Norvell Bujarski
and Quiet Graphics for
40 Years in business.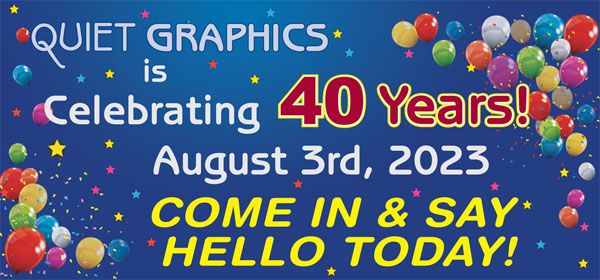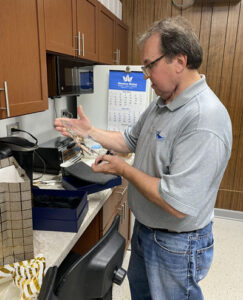 Norvell's Crew Congratulating him on 40 years
Our printing awards and thank you's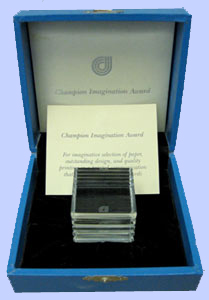 Awarded to Quiet Graphics for
Champion Imagination Award
Awarded to Quiet Graphics for
Second Place for
Best Promotional Materials.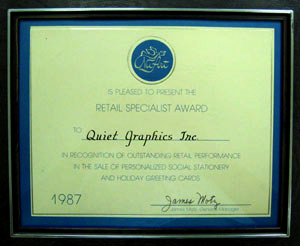 Awarded to Quiet Graphics
NuArt in 1987 for
Outstanding Service and Retail Specialist Award
Awarded to Quiet Graphics from Carlson Craft
for several years as an Outstanding Dealer in Wedding Invitations, Holiday and Social Cards
Awarded to Quiet Graphics
by Nekoosa Papers for
Graphic Design Excellence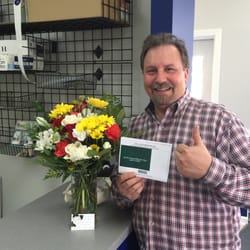 Thank you to Norvell
from a customer for a job well done!
Would you like to start a project with us?
Email your PDF files to have our experienced print specialists look them over for print readiness or call today for a quote. We know that your job is very important to you and we pride ourselves on our custom work. While we don't give quotes for most projects over the phone, we will email you a formal quote as soon as we can.